Tripawds is a user-supported community. Thank you for your support!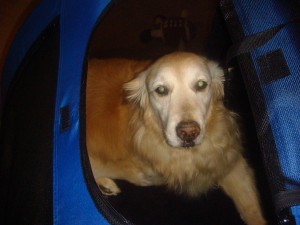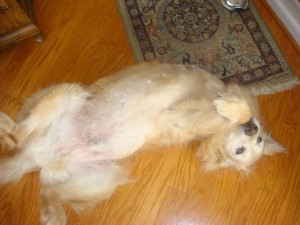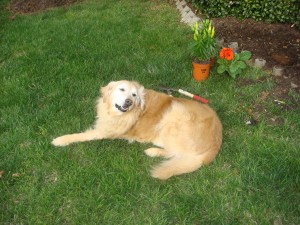 I really expected Henri to turn his head at the stroller…thought his pride would get in the way.  But I made a really big deal out of his stroller and made him think it was really special! : )  I put treats in there,….and asked if he wanted to "GO FOR A RIDE"….he of course knows that phrase as …. going for a ride with mommy. 
We actually did two laps around the block and he seemed to love it!  It was such a nice night and the wind was blowing…perfect!  I know Henri misses his long walks but this way, he gets to still "GO" but now in "Style"!  : )
This picture is of Henri the night that the stroller arrived…..we took a test drive inside the house LOL!  I am convinced Henri things I am full blown crazy! HA!  But hey, it works! 
We are trying to treasure each day, because it is a gift!  We have a very exciting trip coming up next weekend….Henri will be so happy and will know that we are going for him! : )